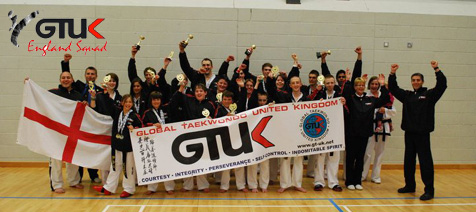 The GTUK England Squad team consists of those members who have demonstrated serious commitment and a passion for competing in national and international Taekwondo tournaments. We are proud to say that some of our very own club members have been selected to be part of the England Squad, and regularly succeed in bringing home the top medals from events they compete in. If you wish to join them, you should consider coming along to Squad Training sessions. Just ask me for details.
---
Squad Training Dates
We hold regular Squad Training for all members interested in becoming a member of our squad team.
You can check the above dates at www.bluecoattaekwondo.co.uk/calendar/